Read what some of my previous clients have to say about their experiences of EFT and Reflexology:
---












"I came to Gillian for feelings of lack of self-worth post-natal (I had been told previously I had PND and PTSD). I had previously had CBT, but felt that I had hit a wall with it and that it was no longer helping. EFT has helped me so much. I come away from each session feeling refreshed and have a more positive outlook on the trials and feelings that I am facing. I cannot recommend EFT enough. I think that everyone can benefit from it somehow. I love that it is something you can practise at home alone in between sessions. Gillian is fantastic, and has made me feel so comfortable in each of our sessions. You can tell that she genuinely cares and wants to help."
Anonymous
"Having enjoyed and benefited from reflexology in the past and currently struggling with limited mobility, Gillian advised me to have a full course of 6 sessions which have made a big difference. I enjoy it very much; it is very relaxing and extremely helpful with relieving the fluid retention around my ankles. It is very nice to have some 1-1 personal attention and is very therapeutic for both the mind and body. I now enjoy fortnightly maintenance sessions and I have found the regular treatments to be very beneficial. Thank you."  
J.H.
 "I feel EFT has been a massive success! I have had M.E. for 6 years, it has affected me greatly. My day to day life has drastically changed from being very active, to only being able to do small tasks in the home. When EFT was first mentioned to me I thought I might find it a bit odd, but when Gillian explained it, it all made complete sense to me. We worked on my M.E. but more so the emotional, psychological consequences of living with chronic illness.  During the first session I scored my pain however I didn't notice much improvement but by the end when asked to score my pain again it had reduced! It was amazing!
 I use EFT myself when my mind is full of information and I can't get to sleep. It helps to clear my mind and relax me so I can sleep. I often have days where I feel anxious for no reason and tapping helps me to calm down and gain control, so much so, that the anxious days have become less frequent. I use it if I feel angry, stressed, or panicked, it helps me to calm down and see the situation clearly. I do feel it has had a lasting effect on me as I no longer feel that anxiety, I feel more in control of myself and more confident. 
I would definitely recommend EFT and I do to everyone I speak to. I also recommend working with Gillian, she has been warm and friendly and most importantly non-judgmental. I have been able to open up to her and work through issues that I struggled to admit even to myself. I feel EFT has been a massive success for me. In the sessions I have literally felt pain relief, and on my own on a day to day basis I have been able to be in control and feel peace in tough situations when they arise and I can continue to do so. And because of how successful the sessions on pain were I will be focusing on that on my own too. I just want to say a big thank you, I have really enjoyed our sessions and feel so grateful for them. I still can't get over the last session and the pain tapping we did! It was amazing!! 🙂 "
Jenny Barber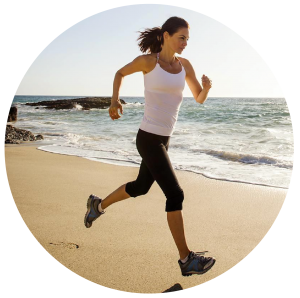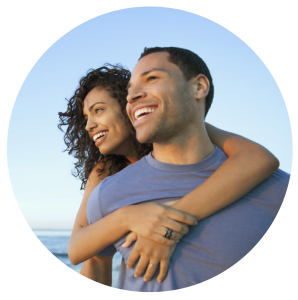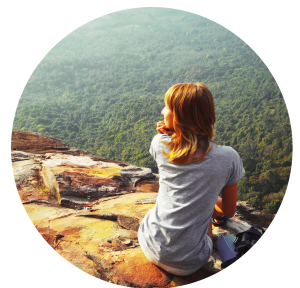 "I have been battling with issues of anxiety and lack of self-confidence/self-belief (affecting my work, as a medical professional in the NHS, and relationships) for several years and I'd had limited success with CBT and hypnosis. I first became aware of Emotional Freedom Technique (EFT) when my partner told me that she'd had it in the past for similar issues and it had worked for her. I looked for an EFT Practitioner near where I lived and came across Gillian.
Gillian is wonderful! She is very warm and friendly and easy to work with. She explained the EFT process clearly and always explains what she is doing. Although I still have a lot of work to do, EFT has had an enormous effect on my life. I leave sessions with Gillian feeling more positive, confident and calm. Gillian also explains what I can do at home, between sessions, and gives me practices that I can do to continue the healing process.
I would highly recommend Gillian and EFT.
Thank you Gillian!"           
Kim
 "I have had 3 sessions of reflexology with Gillian and can honestly say I felt very de-stressed after each of them. She is very professional but friendly and puts you at your ease. It is nice to have the session done in your home surroundings. The chair she brings with her is very comfortable and she ensures you are really settled before she begins. Throughout the session she explains what she is going to do before she does it. After the session finishes she makes sure you are ok and not suffering from any side effects. If there is any after care this is fully explained before she leaves. A follow up email is sent to check all is ok after the session. If you have never had a reflexology session I would thoroughly recommend it and Gillian. Go on give it a go."
Rosemary Lunney, a very satisfied client
"I had never heard of EFT before Gillian asked me if I wanted to try it for my spider phobia. I have to admit that when it was first explained to me I thought it sounded a bit weird. It wasn't hard to do, or follow, in fact it was pretty easy really. I have had a spider phobia since the age of about 10 and it affected me every day. I used to be watching for them all the time, under shoes, piles of clothes and stuff etc. While I was doing the session it did feel strange at first but then I relaxed and felt quite calm.
It was a success for me and here is a copy of the message I sent Gillian the following day:-
'I had been hovering my kitchen, out crawled a huge spider with a body!!!! I didn't scream, I didn't jump and I calmly picked it up with a glass and a plate and put it outside!!!! Eeeeeek!!!!! I was scared but not much, felt sorry for it more than anything! All while Thomas was watching me!! X'
The other brilliant thing is that I don't even think about spiders now, it is great not to have that constant worry and fear that one will be there. I would definitely recommend you try EFT as it really does work! Gillian explains it clearly and she makes it easy and relaxing to do."
Anna Noden
"I had never heard of EFT before until I came across one of Gillian's leaflets. I read through it and thought I'd give it a go as the counselling I'd been having wasn't helping my problems. I chose EFT to help with anxiety and blushing as it was affecting the quality of my life. Every day I felt exhausted from trying to avoid situations that would make me blush. I would blush at any moment and it made me feel silly and withdrawn from the world around me.
After only three visits to Gillian I felt like a new person, I hadn't blushed once since starting the sessions and my confidence and outlook on life was fantastic. Gillian's sessions are easy to follow and I found them very relaxing and I even managed to carry on doing EFT at home. Thanks to Gillian and EFT I can carry on knowing if I feel a little anxious I can take a few moments and perform EFT easily. I would recommend it to anyone! Thanks again."
KH
"I think Reflexology is awesome as it really relaxes you 🙂 The treatments I have had helped me to feel chilled when I was stressed. I would recommend Gillian as a therapist because she is friendly, puts you at ease and is very professional throughout. Thank you for my wonderful relaxing sessions"
R.K.
---