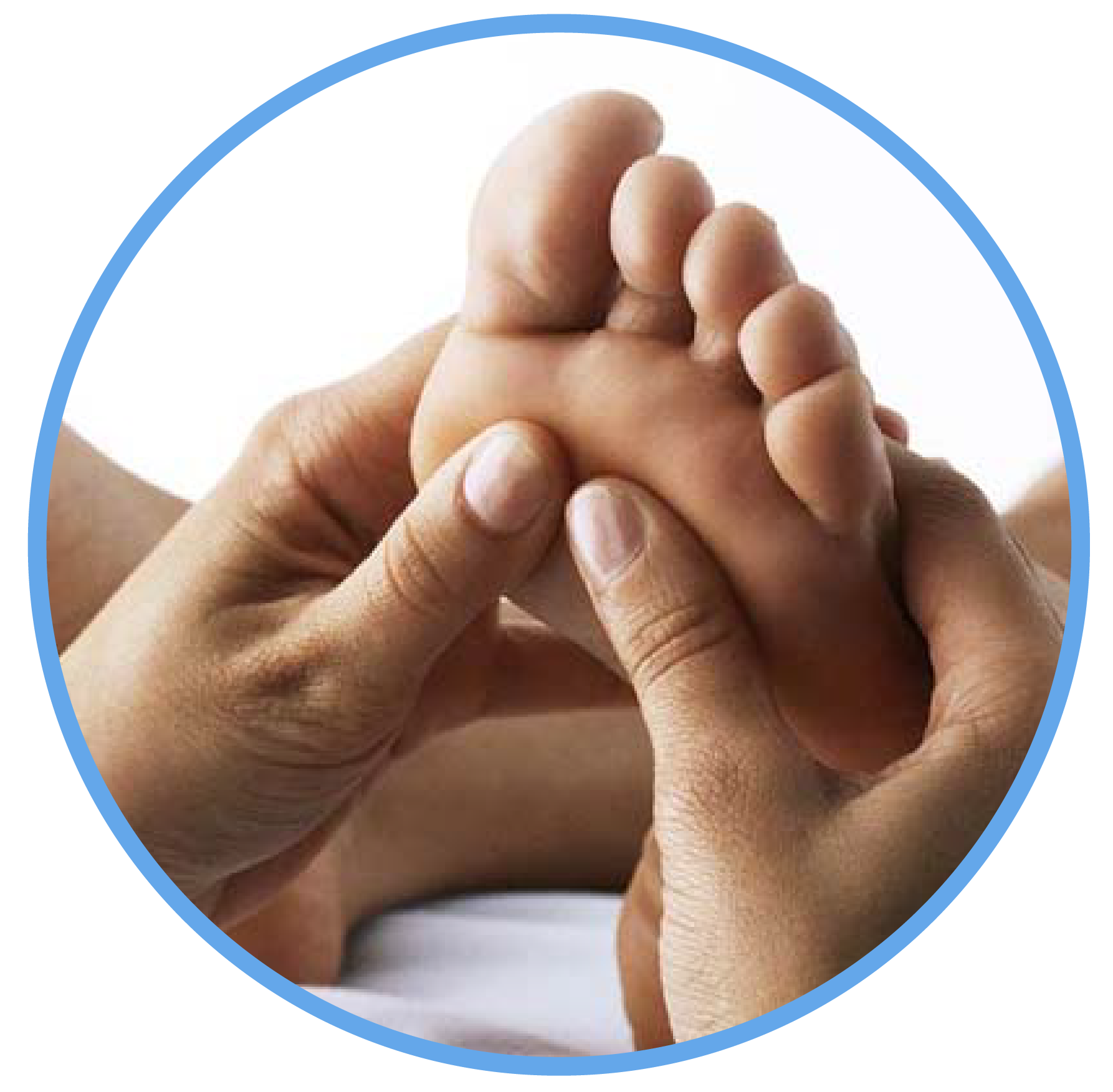 Reflexology is a non-invasive therapy. It is based on the principle that there are reflexes in the hands, feet and ears that correspond to every part, gland and organ of the body. Massaging these points helps to restore the body's balance and promote natural health and vitality. For many people a session of reflexology is a relaxing and pleasant experience, which improves their sense of well-being.
Reflexology has been practised for thousands of years dating back to @2400 B.C. in such places as India, China & Egypt. The credit for the therapy as we know it today is given to Dr William Fitzgerald born in 1872. He graduated in medicine at the University of Vermont in 1895. He called it Zone Therapy, it was later called Reflex Zone Therapy and we now know it as Reflexology.
Reflexology is generally suitable for all ages, however some medical conditions rule Reflexology out. Contact me to find out if reflexology could help you.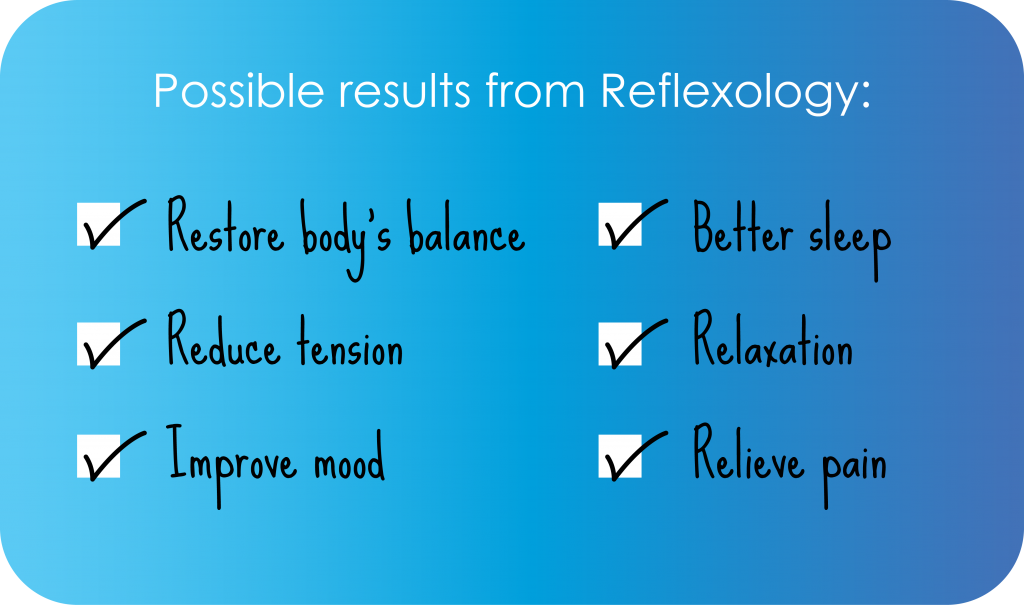 Please Note: Reflexology does not claim to cure any illness, only to help the body heal itself. Individual results will vary.
I do not diagnose or prescribe. Please speak to your GP if you are experiencing a specific medical problem.
---